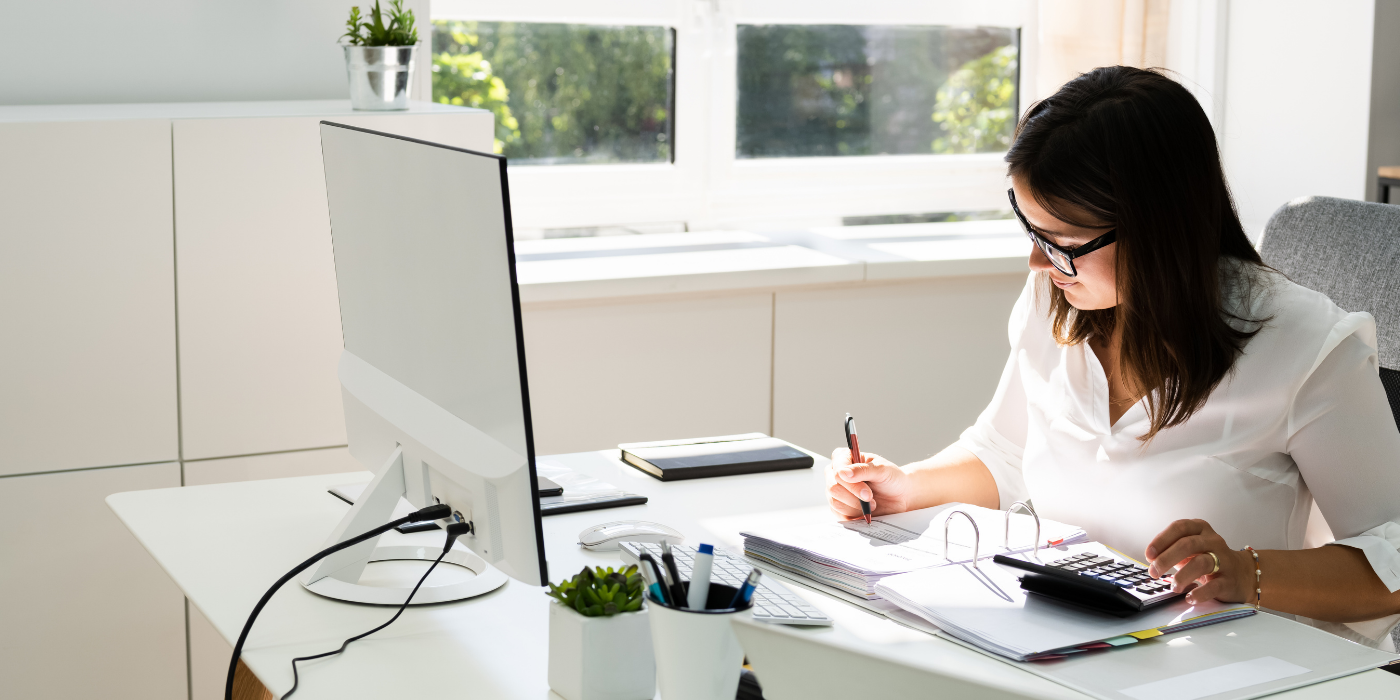 Bookkeeping involves recording and classifying all the financial transactions of a business. In a nutshell, it is keeping an expert record of what your business spends and what your business receives. It can be tricky for an SME to handle all of their finances, while simultaneously trying to focus on their business. Outsourced bookkeeping services allow SME's to gain further control of their money and it also allows them to be able to consistently forecast growth.
Here are some additional reasons as to why your business could benefit from outsourced bookkeeping services.
1: Budgeting:
Bookkeeping is vital to any business because it makes it so much easier to budget. With your income and expenses properly organised, it's simple to review your financial resources and costs.
A budget creates a financial roadmap for your business. With a budget in place, you can plan for future expenses for your business to help with growth. If you don't keep accurate and up to date books, it's a lot harder to get an accurate budget because it's all mainly guesswork. This can come against businesses when it comes to applying for various financial supports like grants.
By having a tangible and well organised budget an SME can put its best foot forward.
2: Tax preparation:
As a business owner you may find it stressful come year end to get all the necessary paperwork in order to be able to file your tax return. If you are paying a bookkeeper to keep your books up to date over the months, less back work is needed to get your documents ready to process your return.
Tax is something which is a certainty for all businesses, avoid the hassle and grunt-work by allowing a professional to help you with your financial records.
3: Deadlines:
Trying to master all of the bookkeeping tasks for your business by yourself or assigning that task to an inexperienced staff member could result in you missing important tax deadlines. Unfortunately, missing important tax return deadlines can land you in trouble with authorities, with Revenue applying penalties in the form of fines for accounts returned outside of agreed deadlines. If invoices are not paid within agreed deadlines, your suppliers may lose faith in you and negotiating credit in the future may prove difficult.
4: Accuracy:
When it comes to bookkeeping, filing accurate records is incredibly important. In fact, it is recommended that financial records be stored for up to 7 years for auditing purposes. A professional bookkeeper will be well versed in keeping concise, clear financial records, checking figures over and over to ensure complete accuracy. By hiring a professional bookkeeper, you can have peace of mind knowing that accuracy will be at the front of their mind as they conduct all of your bookkeeping duties.
5: Managing Accounting Software:
Accounting software is complex and it can be tricky to navigate. Bookkeepers will be experienced in using various forms of payroll and accounting software. In an instant, they will able to navigate around an accounting software interface and check for any unpaid invoices or pending creditor invoice dates and they'll be able to set-up new employees on payroll in a flash with no issues.
Given that SME's have so many important tasks and both short and long-term goals to focus on, hiring a professional bookkeeper to take care of their accounts makes total logical sense.
How can Cronin and Co help?
We can provide your business with a tailored solution to suit your needs and take the burden out of understanding and maintaining proper books, records, and reconciliations from you. These solutions can be provided on a monthly, quarterly, annual basis or even to cover maternity / sick leave of an employee. So, whether you are an established business or just starting out Cronin & Company can implement and maintain an efficient outsourced bookkeeping & payroll service, freeing up your time to focus on the core activities of your business.