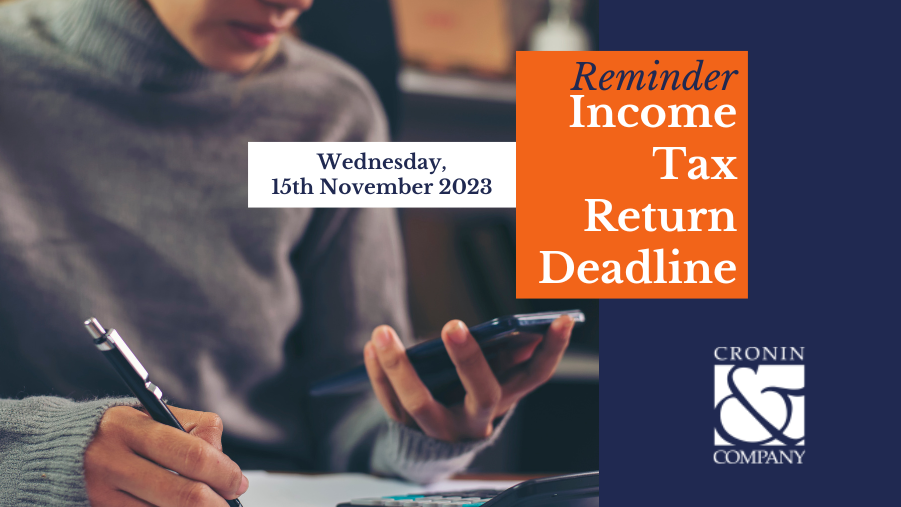 The income tax return deadline in Ireland is a critical date that every taxpayer should mark on their calendar. Filing your income  tax return on time is not just a legal obligation but also an opportunity to manage your finances efficiently. At Cronin & Co, we understand the importance of meeting the income tax filing deadline for 2022  and providing expert taxation services to our clients. In this comprehensive guide, we will delve into the key aspects of the income tax return deadline in Ireland, including important related dates, filing requirements, and how to ensure a smooth and timely submission.
Understanding the Tax Return Deadline
The main tax return deadline in Ireland is a significant date for both individuals and businesses. It is the last day you have to submit your income tax return for the previous tax year. For most taxpayers, this refers to the period from January 1st to December 31st of the preceding year. The income tax return provides a detailed account of your earnings, expenses, and potential tax liabilities.
If you are concerned about the income tax filing due date, it is essential to remember that it follows the same pattern as in previous years. The tax return you submit in 2023 pertains to the income you earned during the 2022 tax year.
Income Tax Return Deadline in Ireland
The income tax return deadline varies depending on whether you choose to file a paper-based return or electronically. For paper-based returns, the deadline is 31st October 2023. However, if you opt for electronic filing of your income tax return using the Revenue Online Service (ROS), you have until 15th November 2023 to complete your filing. This extension is one of the benefits of using the online service, allowing taxpayers more time to gather their financial information and submit accurate returns.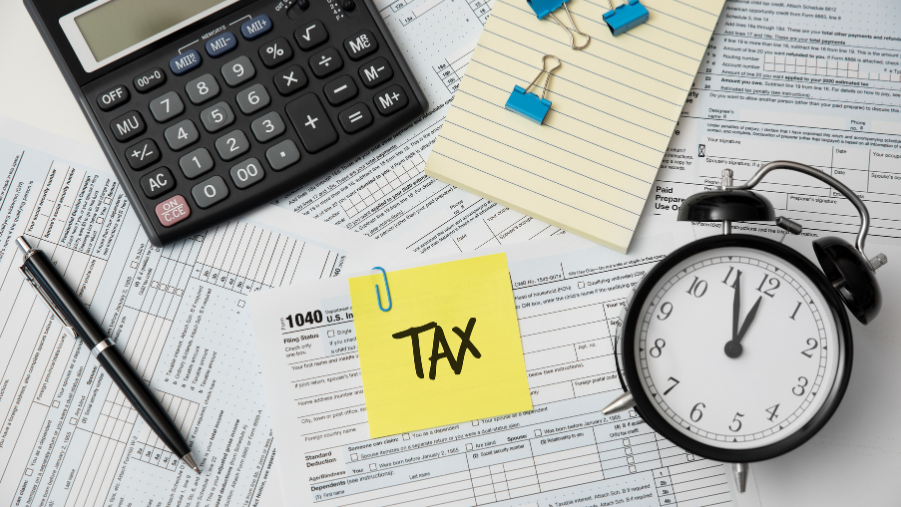 Meeting the Tax Return Deadline
Filing your tax return by the deadline is crucial for several reasons. Missing the deadline can result in penalties and interest charges, which can significantly increase your overall tax liability. To learn more about why your taxation must be right to avoid a Revenue investigation, read our recent article. To ensure you meet the tax return deadline in Ireland, consider the following steps:
1. Gather Your Financial Information:
Collect all relevant documents, such as income statements, expenses, and receipts, well in advance of the deadline.
2. Use Online Filing:
Taking advantage of ROS for online filing provides you with additional time and is a more efficient way to submit your return.
3. Seek Professional Help:
If your financial situation is complex or if you are unsure about certain aspects of your return, consider enlisting the services of a tax professional or accountant. At Cronin & Co, our taxation services team will help you at all stages of the process to ensure your tax returns are handled in the most eligible manner.
4. Double-check Your Return:
Carefully review your return for accuracy, ensuring all income and deductions are correctly reported.
5. Submit Early:
If you can, do not wait until the last minute. Aim to submit your return well ahead of the deadline to avoid any potential issues.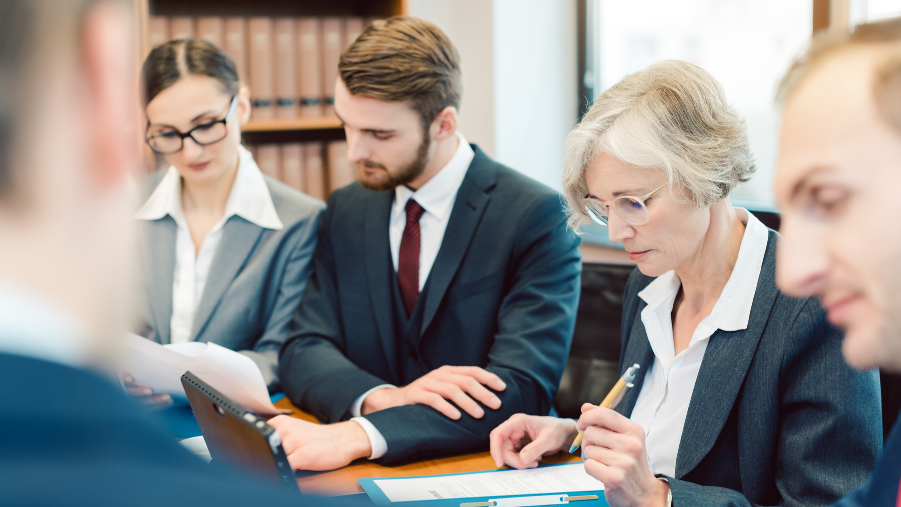 Meeting the income tax return Ireland deadline is not just about complying with the law; it is also an opportunity to take control of your financial affairs. By submitting your return accurately and on time, you can avoid penalties and ensure you are paying the correct amount of tax. Remember, the deadline for paper filers is October 31st, while online filers have until November 15th. Do not miss this important date and ensure a hassle-free tax return process.
For more information on filing your tax return, visit Revenue.ie.
At Cronin & Co, we understand the importance of meeting the tax return deadline in Ireland. Our team of experienced professionals is here to assist you in preparing and submitting your tax return accurately and on time. Do not hesitate to contact us for expert guidance and support.
In collaboration with EverBold Digital Marketing Services | Ireland.