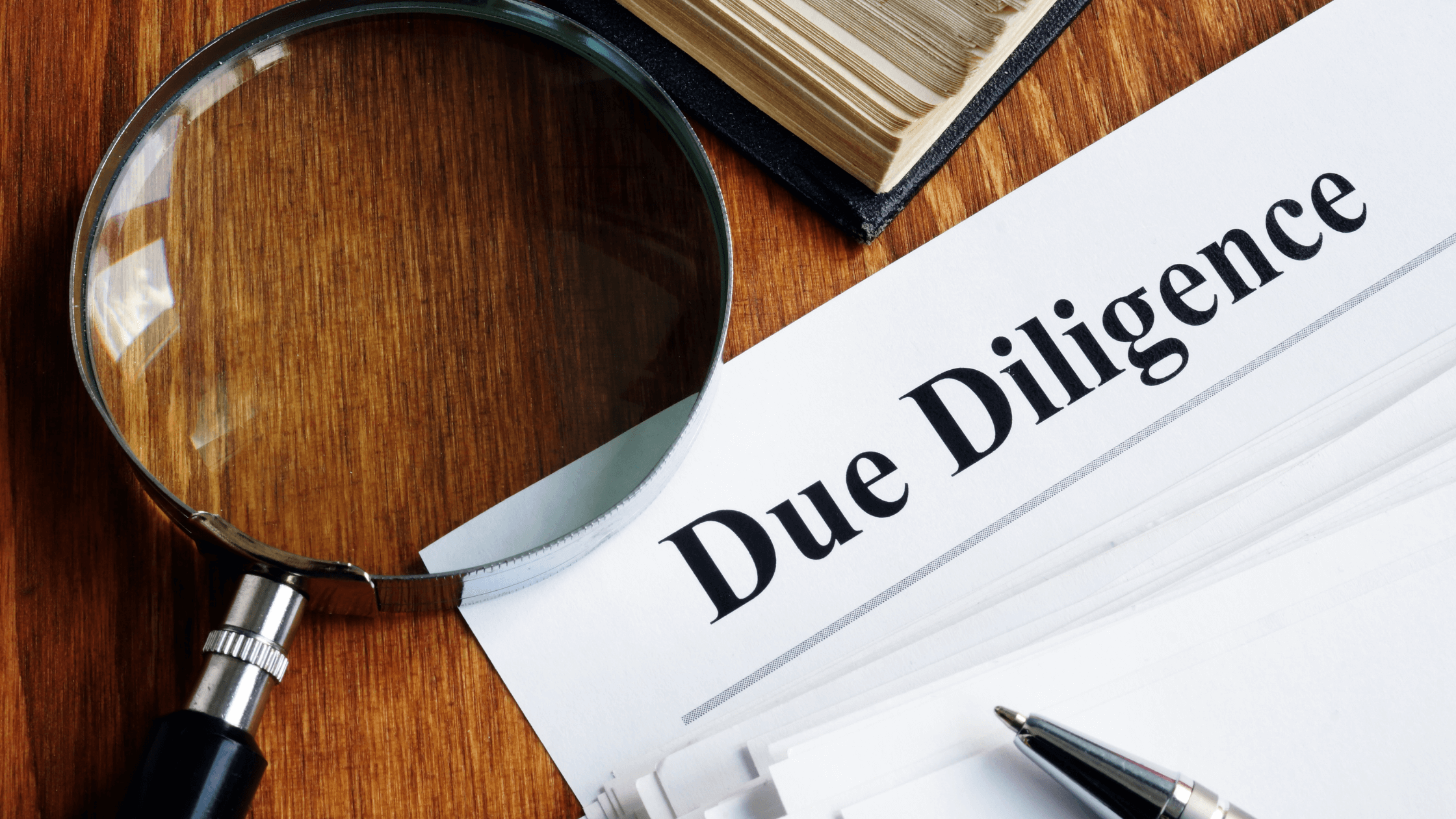 Due diligence is an investigation, review or audit which is performed in order to confirm the facts of a matter under consideration. Due diligence requires an examination of financial records before entering a proposed transaction with another party. It is commonly used during an external audit. Small businesses may go through a due diligence process with lenders such as banks or investors during the finance process. Investors and lenders use due diligence to comprehensively assess the financial health and growth of businesses prior to agreeing to invest in a business or loan money.
If you require due diligence as a service, then look no further than the team at Cronin and Co. Our professionals are experts in their field, and they have the knowledge necessary to guide you through this entire process. While due diligence might sound like a confusing or daunting process it really does not have to. We are here to give you additional information that should help to explain this service.
There are a number of different types of due diligence for example financial due diligence, operational due diligence, commercial due diligence, tax due diligence and more.
What are the focuses for due diligence?
Business overview:
In order to evaluate a business, due diligence often utilises a top-down analysis. This process often starts with the business owner ie. this owner's experience in business operations and the potential possessed for running a business. Other focuses within this overview might include the business location, the goods and services sold to consumers and other relevant business information.
Employees of your business will also be considered. For example, an accountant might look at staff turnover, employee incentives, benefit and welfare policies, sick leave policies and the cost per employee. This allows your accountant to begin the due diligence process with an all-encompassing understanding of your business model.
Review of your business's corporate structure:
In order to accurately prepare a due diligence report, an accountant will look at share capital, capital reserves, revenue reserves, long term loans, director's loans and investments. While locating, preparing and sifting through all this information might sound inconceivable to a business owner, an accountant is the safest person to trust with this information. They will take stock of all the information provided and they will be able to draw tangible insights from their analysis.
Analysis of cash:
At Cronin and Co we will calculate working capital requirements, foreign exchange matters, manage interest exposure and more. We can provide an in-depth account of your business's cashflow and we can make you aware of any issues that might be arising ahead of an upcoming financial process.
Financing details:
During the course of our reporting we will also review any current bank overdrafts, approved facilities, mortgages, HP accounts, lease accounts and other loans that are relevant to the due diligence process. This will allow for a report that is accurate, beneficial, and streamlined for all parties.
Tax:
Throughout the course of a due diligence review, we will also analyse tax matters. Up to date PAYE will be addressed, VAT, corporation tax and details of any recent or pending investigations will be reviewed.
Legal:
We will review any legal matters facing a company and related risk around contracts or litigation. Legal due diligence greatly affects how, or if, a deal will move forward. Issues like restrictive and/or breached contracts, non compete clauses and past or pending litigation will influence the structure of a financial transaction. So legal matters will hence be considered during our analysis.
How long does due diligence take?
The due diligence process can require some patience as gathering information takes time. The process can take anywhere from several weeks to a number of months. It is vital however that the process is carried out accurately and appropriately. At Cronin and Co, we will advise you on the length of time that the due diligence process will take for your business.
Why is due diligence so important?
In summary, the purpose of financial due diligence is to help investors and lending institutions understand and assess the financial position, uncover unrecorded liabilities, forecast the future cash flow, and help for better decision making for all business parties.
Deal advisory for both vendors and purchasers:
We can identify deal breakers and issues that are important to you and work with you to gain an understanding of their implications and offer advice that focuses on the key issues allowing you to make an informed decision.
How can Cronin and Co help you with Due Diligence and transaction support as a service?
When it comes to due diligence and transaction support our team of accountants are equipped with both the experience and the skills necessary to help your business move through the process. We can advise you on how long the due diligence process is likely to take for your organisation and then we can begin preparing the financial material required.
Our experts will be able to thoroughly and comprehensively work through the steps required to ensure your business navigates due diligence in a stress free and streamlined way.
If you are considering hiring an audit and assurance service to help with due diligence and transaction support, then look no further than Cronin and Co. Based in Dublin we are highly familiar with what it takes to navigate the due diligence process smoothly.
If you have any further questions, please do not hesitate to reach out to us by contacting Deirdre Flynn  [email protected]