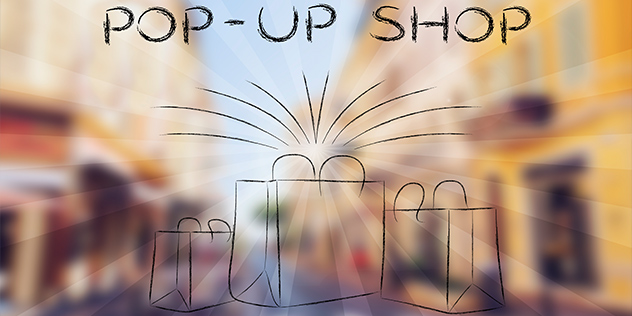 Pop-Up Shop: All you need to know
Pop-up shops seem to be creating a buzz at the moment. They are being used by big and small companies to test new ideas and gather valuable insight. When they typically cost 80% less than a traditional setup for the equivalent length of time, you can start to see the appeal.
Benefits Of Using A Pop-Up Shop
Low-Risk: A pop-up shop can be a cheap way to test the market. You can gauge the response of consumers to your products without making any long-term commitments.
Flexible: You can set one up in lots of different places, from traditional retail spaces to concerts. You can get creative to ensure you'll maximise the amount of passing trade you'll get.
Create A Buzz: One area it's worth spending is marketing. Use social media and other free platforms to spread the word. It could also be worth getting some flyers printed to help raise awareness.
Use The Data: The consumer response can be invaluable. If you're thinking of making a long-term commitment to the business then this data can be included in your business plan to help reinforce your market research.
Temporary Doesn't Mean Shoddy
Just because you will only be trading for a limited amount of time doesn't mean you should neglect your legal duties under the sale of goods act. Ensure you're prepared to give refunds and you meet all health and safety requirements.
Do You Need Help Planning Your Business Expansion?
If you're an existing business, then a pop-up shop can be a great way to gauge demand in new areas, or to test new products outside of your normal trading environment. They can also provide additional value to your business when seasonal variation increases demand, without having to make any long-term commitments. The data and feedback you receive can help to steer your business decisions.
If you are expanding then why not increase your chance of success by getting Cronin & Company on your side.