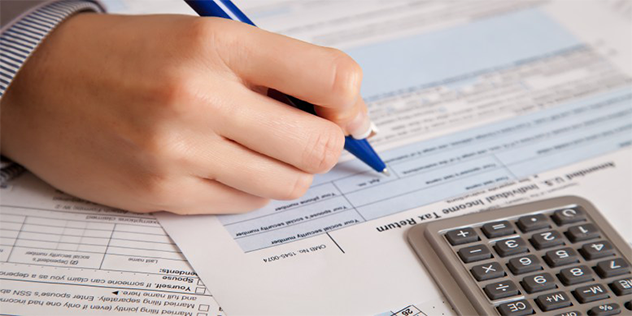 Internal payroll can be incredibly demanding for businesses. Processing payroll is more than just collecting employees' hours, calculating wages, and issuing payslips. There is a myriad of additional tasks that come into play when you are responsible for this task. While many people prefer to keep their payroll function internal because they feel it is less expensive and more efficient, this is not always the case. There are several benefits that come with outsourcing payroll services, here are some key reasons to outsource your payroll.
1. Reduce costs
When you consider all that goes into processing payroll – calculating pay, printing cheques/bank transfers, keeping up with regulations, maintaining software – it may be more cost-effective to outsource to a professional.
Estimate the number of hours your staff spends running payroll each period or annually. Then, calculate how much you pay them for this one task. If you use payroll software, add the costs associated with the tool to employee pay.
Compare your total cost to plans offered by different payroll companies. If you can save money, it may be time to outsource.
2. Rely on payroll expertise
Regulations, rates, and forms frequently change and affect your ability to process a correct payroll. Keeping up with these changes is time-consuming. Adopting new processes can be complicated.
With the help of an experienced payroll company, you can quickly understand, adapt, and implement changes to reporting requirements, wage and hour laws, and taxes. You'll gain access to a team of experts that specialise in payroll processing and compliance with government regulations.
You can rely on these experts to monitor the latest requirements and how they may impact your business. When changes occur, they'll keep you informed and make the necessary updates in their payroll system.
3. Accuracy and confidence.
When you outsource your payroll, you can be confident that your payroll will run seamlessly and that you won't have deal with multiple errors. Not only can you as a business owner benefit from increased confidence in your payroll but so can your staff.
Problems or delays with payroll can be distressing and frustrating for staff who may have direct debits and bills to pay at month end. By outsourcing your payroll and streamlining this process your staff can rest assured that they will be paid on time and won't have to suffer delays due to mishaps.
4. Free up key staff.
In today's business environment, one person can wear many hats. Do you have someone juggling payroll on top of other job duties? Are they keeping up with the workload? If they're overwhelmed, they could overlook contributions or issue incorrect payslips to employees. The potential for errors could come with fines, upset employees, and the hassle of making corrections. Processing payroll requires a significant time commitment. According to a 2018 Deloitte survey, more than 25% of respondents indicated that their payroll staff spends most of their time running payroll.
Working with outsourced payroll providers can help streamline processes and boost productivity freeing up finance, payroll, and/or HR team members to focus on more strategic projects.
How can Cronin and Co help?
We offer outsourced bookkeeping & payroll services for sole traders & companies across Ireland. Outsourcing these services enables individuals and small and medium sized companies to maintain adequate accounting records for less than the cost of employing a full-time internal bookkeeper. If you're looking for an outsourced bookkeeper service or outsourced payroll providers, reach out to us today to see how we can help.
Contact [email protected] to see how we can help.