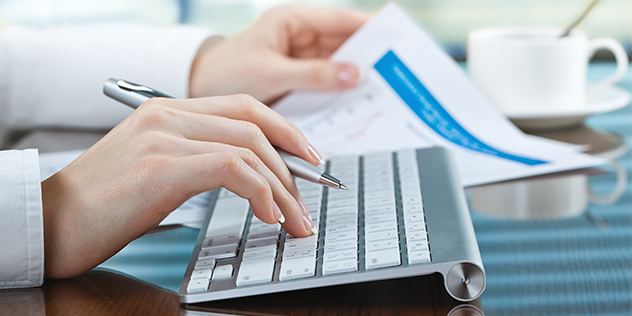 Forensic accounting is a specialised form of accounting that is conducted by an expert professional in the field. This practice can be used in many applications, and it consists of a wide array of activities. At Cronin and Company, we provide a professional and discreet forensic accounting service. To learn more, read below.  
What is forensic accounting?  
Forensic accounting utilises accounting, auditing, and investigative financial skills to conduct a thorough examination into the finances of an individual or business. Forensic accounting provides an accounting analysis suitable to be utilised in a legal proceeding. The practice is frequently used in fraud, embezzlement, and divorce proceedings.  
What is the role of a forensic accountant?  
After a forensic accountant investigates the financial transactions in question, the accountant may perform several additional operations. This includes valuating a business, calculating losses and potential legal damages, or determining the extent of disagreements regarding mergers or acquisitions.
A primary source of the forensic accountant's concentration is on investigation. An investigation can uncover if an individual or organisation is stealing, financial statements are being defrauded, a person or business' identity has been stolen, insurance fraud has arisen, or other criminal or unethical acts have occurred. A forensic accountant may also look for hidden assets.
One vital area that forensic accountants work on is supporting litigation efforts. The forensic accountant may help substantiate the level of damages proposed by the party that has hired him or her. Additionally, the forensic accountant can propose settlement figures based on the amount of damage the business or private party has suffered. Because the forensic accountant is familiar with the court system and rules of evidence, he or she may have greater experience in this realm than the typical accountant. 
When should you call a forensic accountant?  
If you are suspicious of fraud:  
Forensic accounting is frequently used to discern whether a crime has taken place or to calculate the likelihood of criminal intent. Crimes might include employee theft, securities fraud, falsification of financial statements or other related crimes. Fraud is no longer something that internal or external auditors can comprehensively guard against with intermittent audits.  
A new category of accountants, those with the experience and skills required are needed to examine the books of a company or individual specifically for fraud. It is imperative to entrust your financial accounts and statements with an individual who is experienced in the field of forensic accounting.  
If you have a concern regarding a claim:  
Forensic accounting is commonly used by companies operating in the insurance industry. A forensic accountant in this capacity may be asked to quantify the economic damages arising from an accident, a medical malpractice, or another claim.  
Many insurance claims are reviewed and settled by an adjuster. However, when the claim is a little bit more complex or is multifaceted, the adjuster may require the help of finance professionals.  We can provide an independent and objective analysis of economic loss.  This will allow you to validate or invalidate claims and save money on claims that have are misleading or falsified.  
If you are involved in a marital dispute or divorce proceeding:  
Forensic accounting can play an imperative role in the equitable distribution of assets during divorce proceedings. The valuation of assets including property and business interests can be a lengthy and complex process. Hence the contribution of a forensic accountant can be of benefit to the concerned party involved. This professional and informed input helps to ensure that reliable figures are used for the fair distribution of funds, helping to clarify the path forward.   
A forensic accountant can help to provide professional valuations on matrimonial assets, including pensions, property, and businesses either based on joint instruction or representing one party.   
They can also advise you on the tax implications of the disposal of assets in addition to tracing and achieving full disclosure ahead of a divorce settlement.   
How can we help?  
The team at Cronin and Co have a wealth of knowledge when it comes to the service of forensic accounting. We have applied our knowledge and practices to a multitude of different scenarios and cases over an extensive period. Our accountants will help to define the situation, analyse all the data, determine value, issue reports, respond in a timely manner and provide expert testimony in court. If you wish for a forensic accountant who is thorough, approachable, and discreet then look no further than Cronin and Co.   
Contact [email protected] for any questions regarding audit and assurance matters.