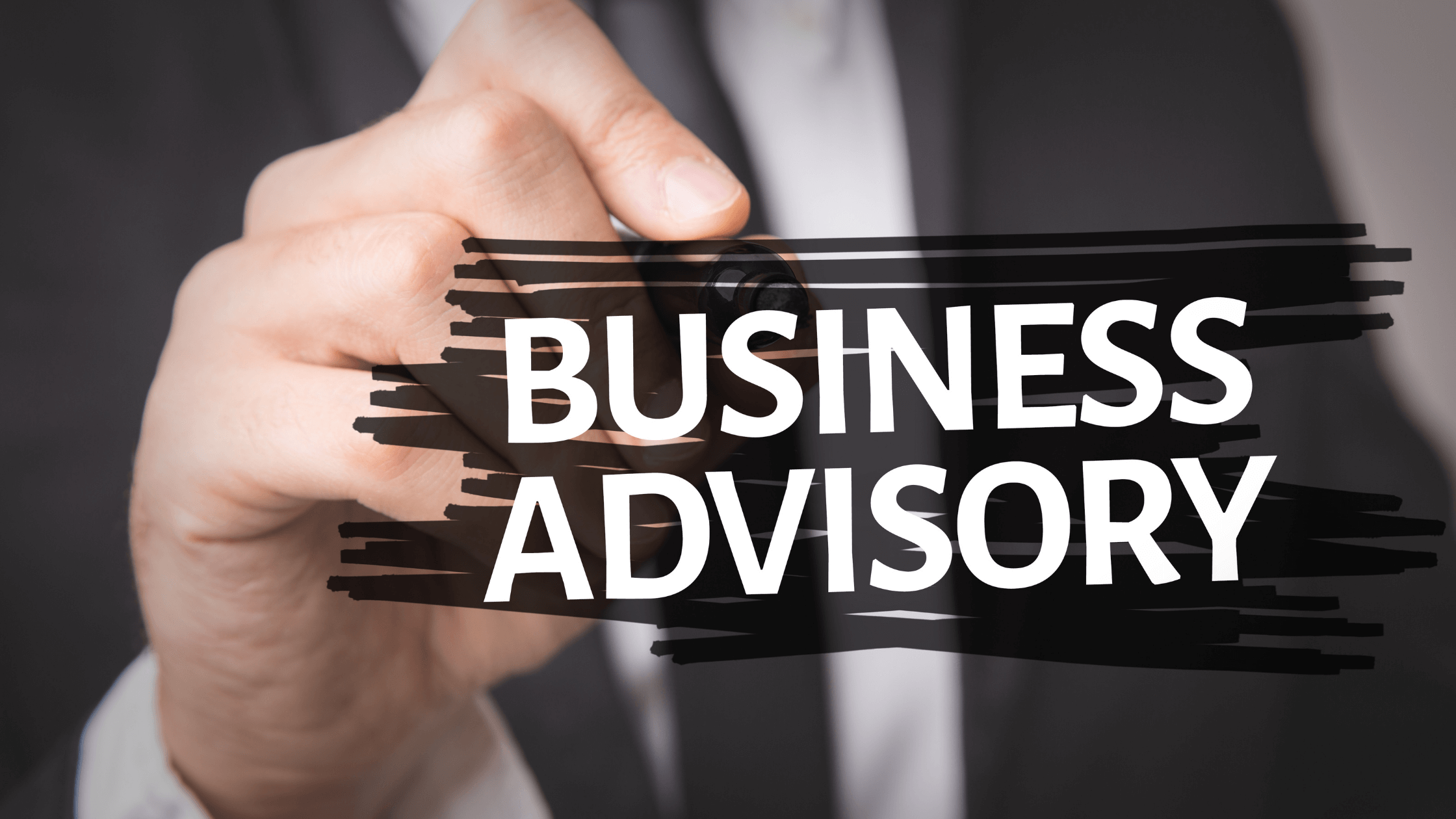 The success of any business is often dependent on how strategically it manages its finances. Business advisory services involves having coherent goals and developing a strategy on how to help you move through different business processes easily. Accountants have the skills and experience to offer sound financial advice. When it comes to taxes, loans, mergers, acquisitions, and more, it's imperative to have a guiding voice who knows what they're talking about.
If you are busy running an SME or a business on a larger scale, then you might be performing multiple roles at once. When business is good, you might be more concerned about operations and less concerned about streamlining your business's financial process. However, it is important to remember that you can't do everything, sometimes you need to outsource aspects of your business to experts.
Our approach to advisory services involves progressive thinking. Whether it be cash flow improvement, business application implementation or even operation efficacy, our accountants can help to ensure the optimum outcome.
At Cronin and Co we offer a multitude of advisory services for companies. We can provide structured guidance in areas where you or your colleagues might not be too familiar. For larger organisations, we have the teams in place to aid successful financial transactions.
We can help you with the following:
Start-up advice:
As a start-up, it can feel like information is coming from everywhere. While advice might be appreciated, if it's not informed and comprehensively organised it can feel daunting. The financial path for start-ups can get confusing, that's why experts are on hand to provide guidance and advice.
Cronin and Co can help you with ongoing financial advice about loans, grants, and the capital you might need to get your business off the ground. There is often help there to assist entrepreneurs fulfil their dream, however without an advisor, sometimes these opportunities are missed.
We can provide guidance on tax, tax relief and expenses related to tax liability. We also offer tips on payroll, wage subsidies and navigating your business through a pandemic.
Sale of business:
We can appreciate that the sale of a business can be a time consuming and emotional process. Many business owners will only have one opportunity to sell their business so it's vital that strategic planning is carried out to allow for an optimum sale.
In order to experience a smooth sale, several factors have to be considered:
Timing:
Timing is one such factor. Selling a business when the sector is in decline can have an adverse effect on the sale. The forced sale of an organisation can also wreak havoc so it's crucial to have guidance during this process and to have informed advice on getting the timing right.
Due diligence:
Surprises in the due diligence review can also affect a deal and result in a price reduction. Issues that arise during the due diligence process can range from leasing problems, contracts, employee entitlements, documents and more. To move through these issues seamlessly, it is beneficial to have an expert on hand.
Tax planning:
A lack of tax planning can also be a disrupter to a smooth sale. Concentrating on the sale price for example, without understanding tax implications can be problematic moving forward. Hence it's pivotal to always approach an expert when it comes to something as serious as selling your flesh and blood.
Outsourced financial controller:
If you as a business owner find it difficult to get reliable financial information or you cannot understand the information that is accessible to you then it might be worth considering an outsourced financial controller.
An outsourced financial controller will help you through an array of financial areas such as:
Budgeting and forecasting:
Accountants can enable you to budget for your business and gain a clear sense of when you can and cannot afford to spend. They will be able to evaluate your past financial performance and current conditions to predict future company performance. This will allow your business to set and meet goals strategically.
Cash management:
Businesses need to manage their cash closely. Even when a business has large cash reserves they need to move carefully with their financial planning.
A financial controller will develop strong short and long term cash forecasting and management procedures and will provide guidance for staff on how to manage funds.
Mergers and acquisitions.
Mergers, acquisitions and divestitures can be a significant avenue to success for a business, but it involves more than just closing a deal. Successful organisations develop strategic plans for mergers and acquisitions from target identification, to acquiring, integrating, and growing a business, to planning for downturns and developing potential exit strategies.
Whether you are contemplating a joint venture in an emerging market, complex domestic or multinational play, the stakes are high, and businesses want to be successful.
Cronin and Co can enable your business to move smartly through a merger or acquisition, we have the teams in place with the experience to help you navigate through that transaction.
At Cronin and Co we can offer advice on a whole host of business services. If you are contemplating reaching out to a team of accountants for guidance, then look no further than us. We will provide a strategic map for whatever avenue your business is wishing to pursue.
Contact [email protected] for advisory services today.