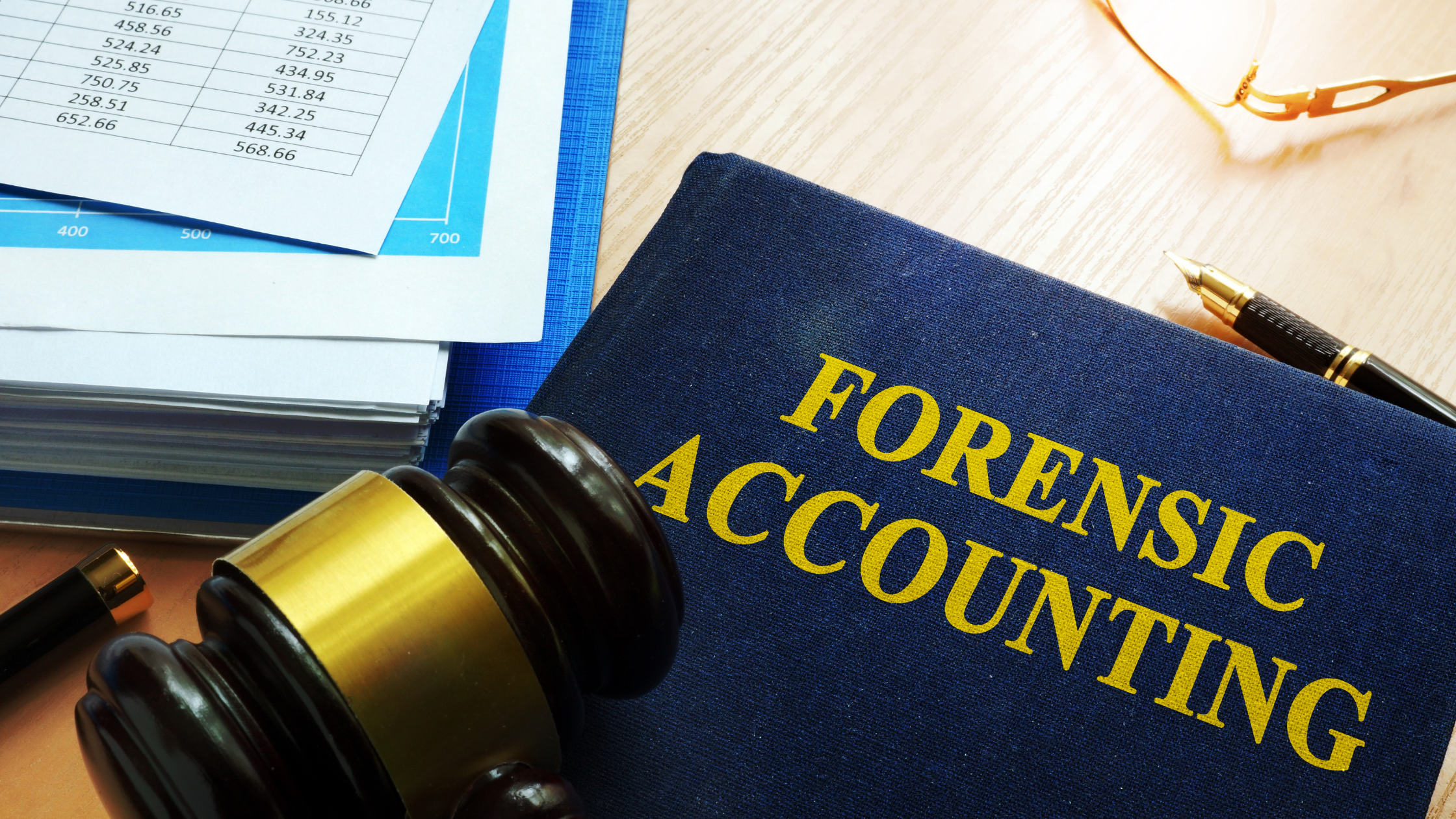 Forensic accounting is the speciality practice of accounting which investigates whether individuals or organisations have engaged in financial reporting misconduct. Forensic accountants apply a range of skills and methods to determine whether this misconduct has taken place. Forensic accounting utilises accounting, auditing, and investigative skills to conduct an examination into the finances in question. It essentially provides an accounting analysis suitable to be used in a legal context. It is often used in fraud and embezzlement cases to explain the nature of a financial crime in court however it can be applied to a number of contexts.  
For business investigations, forensic accounting entails the use of tracing funds, asset identification, asset recovery and due diligence reviews. The practice of forensic accounting as mentioned, is applied to a number of different scenarios, let us talk through some of them here: 
Litigation support 
Forensic accounting can be utilised in litigation proceedings when a quantification of damages is required. Parties who are involved in a legal dispute use the quantification of assets to assist in the resolution of disputes. This resolution might be applicable via settlement or court decision. This type of dispute may arise due to compensation, benefits or more. The accountant in this circumstance may be required as an expert witness in court if the dispute escalates to a court decision.  
Fraud 
Forensic accounting is also often used to discern whether a crime has taken place and to assess the likelihood of criminal intent. Crimes might include employee theft, securities fraud, falsification of financial statements, identity theft or other related crimes. Fraud is no longer something that internal or external auditors can comprehensively guard against with periodic audits. A new category of accountants, those with the experience and skills required are needed to examine the books of a company or individual specifically for fraud. It is therefore important to entrust your accounts with someone who is experienced in the field of forensic accounting. Our team at Cronin and Co have a lengthy history of offering this service, if you require this practice, reach out to us. 
Divorce proceedings 
Forensic accounting can play a pivotal role in the equitable distribution of assets during divorce proceedings. The valuation of assets including property and business interests can be an incredibly complex process. Hence the input of a forensic accountant can be of benefit to the concerned party involved. This expert input helps to ensure that reliable figures are used for the even distribution of funds, helping to clarify the path forward.  
We can help to provide professional valuations on matrimonial assets, including pensions, property, and businesses either on the basis of joint instruction or representing one party.  
We can also advise you on the tax implications of the disposal of assets in addition to tracing and achieving full disclosure ahead of a divorce settlement.  
Insurance industry 
Forensic accounting is routinely used by companies operating in the insurance industry. A forensic accountant in this capacity may be asked to quantify the economic damages arising from an accident, a medical malpractice, or another claim. Many insurance claims are reviewed and settled by an adjuster. However, when the claim is a little bit more complex or is multifaceted, the adjuster may require the help of finance professionals.  We can provide an independent and objective analysis of economic loss.  
How can Cronin and Co help you?  
The team at Cronin and Co have a wealth of knowledge when it comes to the service of forensic accounting. We have applied our knowledge and practices to a multitude of different scenarios and cases over an extensive period. Our accountants will help to define the situation, analyse all of the data, determine value, issue reports, respond in a timely manner and provide expert testimony in court. If you wish for a forensic accountant who is thorough, approachable, and discreet then look no further than Cronin and Co.  
We have a comprehensive knowledge in all the following areas.  
Shareholder / Partnership disputes

 

Loss of Profits / Business Interruption Claims

 

Matrimonial Disputes

 

Fraud / Financial Crime Investigations

 

Professional Negligence

 
Due Diligence

 

Personal Injury Claims

 

Independent Expert Witness

 
For any questions or queries regarding audit and assurance services at Cronin and Co, please contact [email protected]